From its humble beginnings in 2002, when founder Howell Zhao decided to set up Bandweaver, there has always been a clear vision for Bandweaver. With his extensive background in fiber optic technology and his international experience with companies such as Corning, Howell always intended for Bandweaver to be a global, vertically integrated technology company with fiber optic technology at its heart.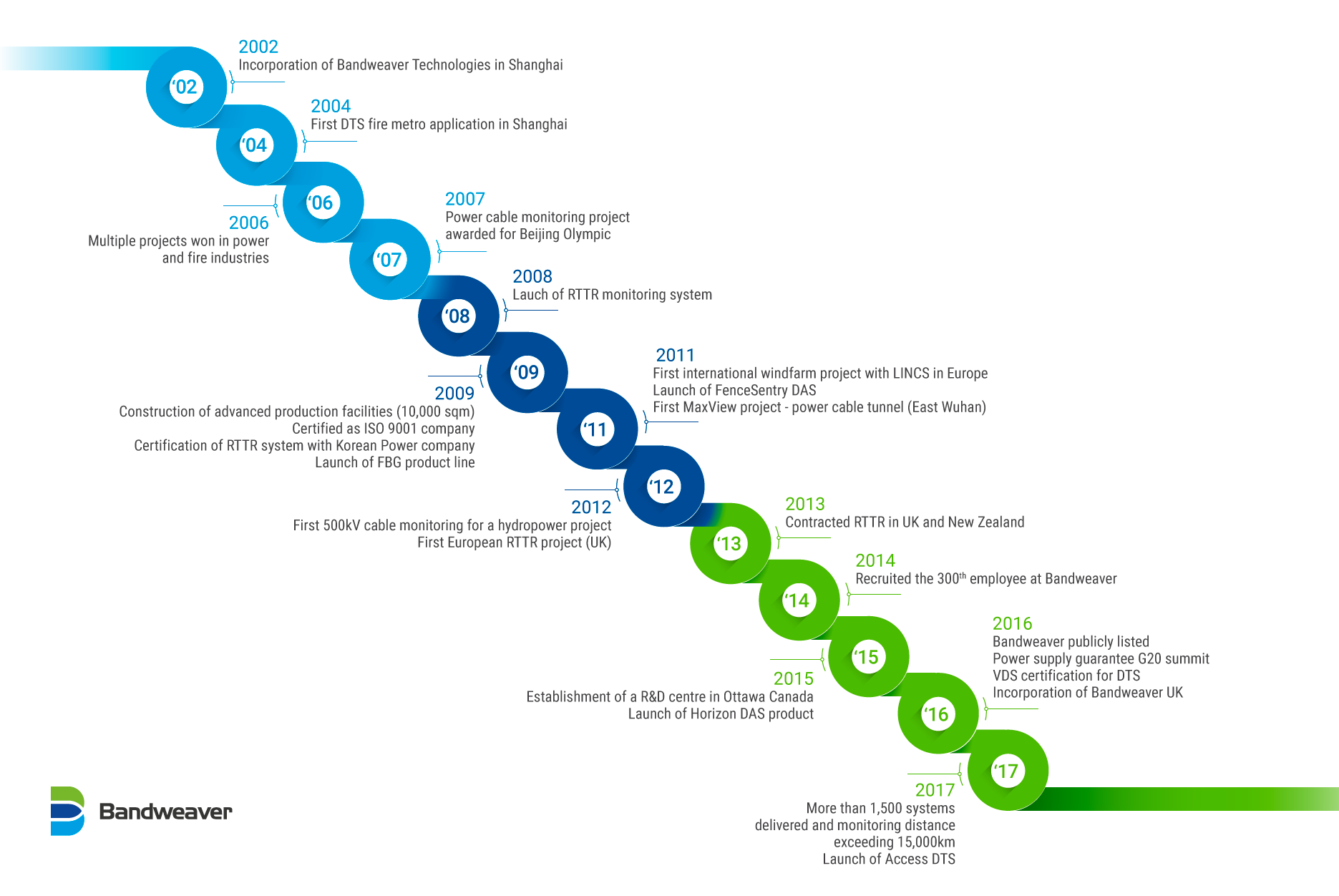 Bandweaver grew rapidly, building a network of international collaborations and serving customers in a wide variety of industries that range from the telecom sector through to industrial applications such as power, fire and security. Very soon Bandweaver started to secure some very prestigious contracts, which has included securing the power supply for the Beijing Olympics. The company then moved on to international contracts such as the Lincs Wind Farm in the UK and, more recently, the contract for the prestigious 2016 G20 summit in Hangzhou.

Providing innovative solutions for customers has always been one of Bandweaver's key values, as Bandweaver CEO Howell Zhao comments, "looking forward, Bandweaver will build on our rich history of innovation and we will continue to keep innovating. We always strive to provide better solutions for our customers in a variety of industries. With our state-of-the-art mass production facilities we continue to grow the volumes of components and systems, and benefit from the economies of scale, passing these savings on to our customers."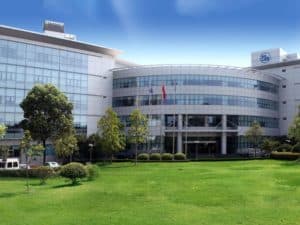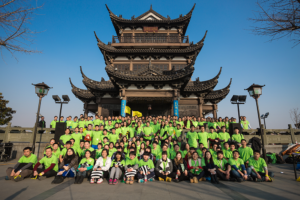 Over the years, Bandweaver's technology portfolio has continued to evolve. The initial product line was based around Distributed Temperature Sensing (DTS) technology, however Bandweaver has gone on to develop a number of key technologies, including Fiber Bragg Grating (FBG) sensors, Real Time Thermal Rating (RTTR), Intelligent Video Analytics and Distributed Acoustic Sensing (DAS) systems.
Managing Director Richard Kluth comments on Bandweaver's dedication to innovation, "we have always been very open to incorporating new technologies, whether this is optical hardware, high speed electronics or incorporating advanced algorithms into our advanced, user-friendly software interfaces. With the ongoing development in computer processing and the increasing use of machine learning and artificial intelligence, we see this speed of innovation increasing."
The future looks bright for Bandweaver and we look forward to serving our existing customers and bringing new customers on board. We believe that the next 15 years will be even more exciting.