Fill in the form on the right to access the webinar on 'FenceSentry: Discover the Advanced Perimeter Security Solution'.
FenceSentry: Discover the Advanced Perimeter Security Solution
Objectives
Focus on shorter range projects – typically those under 5km – which make up around 90% of the market​
Demonstrate the benefits of fiber optic sensors​

Coverage at all points along the perimeter​
Robust and reliable technology using advanced machine learning​

Introduce the FenceSentry product​

Rapid detection, location accuracy and low nuisance alarms​
Minimal infrastructure requirements and low cost of ownership​

Demonstrate its key market advantages​

Available in one or two channel configurations​
Low price point​
Reliable, durable solution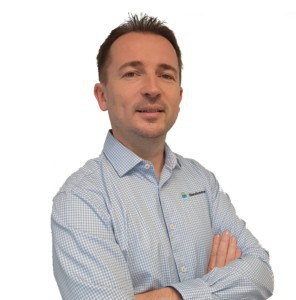 Speaker: Mark Horton
Mark has more than thirty years' experience in security and technology sectors across a variety of markets including Africa, Europe, MENA and Asia Pacific. Having initially joined the industry in a technical role, Mark quickly progressed through operational, project management and consultancy roles to business development, strategy, and sales.
Mark was previously Global Sales & Marketing Director for a risk management PLC. He led the sales team on the implementation of the company's global growth strategy utilising a range of fibre optic detection and sensing solutions. Prior to this Mark was an executive for the global security company G4S. Here, he was focused on developing the groups regional and global technology strategies.
To access the recording, please complete your details below: