Fill in the form on the right to access the webinar on 'Going the Distance: Fire Safety Solutions for Long-Range Assets'.
Objectives
This webinar, hosted by Bandweaver's Managing Director, Richard Kluth, will dive into the advantages of Bandweaver's fiber optic linear heat detection (LHD) for long-range assets such as tunnels, conveyors and utility galleries, exploring our distributed temperature sensing (DTS) solutions.
In this webinar, Richard will cover:
Introduction to the principles of fiber optic linear heat detection technology
Demonstrations of the benefits of fiber optic sensors for long-range applications
The enhanced performance of these systems, including rapid detection and minimal nuisance alarms
FireLaser: the highest performance system available
Bandweaver's experience in fiber optic LHD applications
With a range of up to 10km per system and pinpoint accuracy to within 1m, fiber optic linear heat technology is an extremely cost effective and reliable technology for fire detection across long-range applications, where other methods of monitoring simply cannot be implemented.
Tunnel fires in particular can be life threatening and cause severe damage to tunnel or asset structure, creating further risk or requiring extensive repairs. Not only does a fire like this cause immediate destruction, but the knock-on affect can also be catastrophic, from traffic disruption to local economy loss. With limited entrance and exit points, as well as dangerous air flow and potential risk of vehicle gasses, long-range assets need fire solutions that detect the fire early and with location precision. Meaning that the fire can be managed, minimising disruption and damage, and helping to protect the safety of those inside.
Bandweaver's Distributed Temperature Sensing (DTS) solutions utilise fiber optic linear heat detection to monitor asset temperatures where reliability, safety and seamless system integration are essential. Acting as a sensing element, fibre optic cable is installed along the length of the asset and determines temperature and distance data at thousands of points along the cable, providing the user with accurate timing and location should a fire break out.
Speaker: Richard Kluth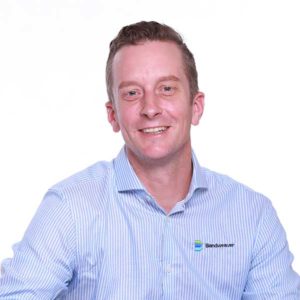 Richard has more than 20 years' experience in applying monitoring and instrumentation technologies in a wide variety of industries including upstream and downstream oil & gas, electrical power and fire & security.
Richard has previously worked with Schlumberger, Shell Technology Ventures, Sensornet and Acteon. He has been responsible for introducing a range of new sensing technologies. These include the first downhole fiber optic sensing system to the oil & gas industry.
To access the recording, please complete your details below: