Integrated Monitoring Software Platform
The MaxView integrated monitoring platform provides operators with a fully customisable system with advanced visualisation and analytics.
MaxView is a truly versatile software solution and has been used in a wide range of industries including smart monitoring, power, security and pipeline.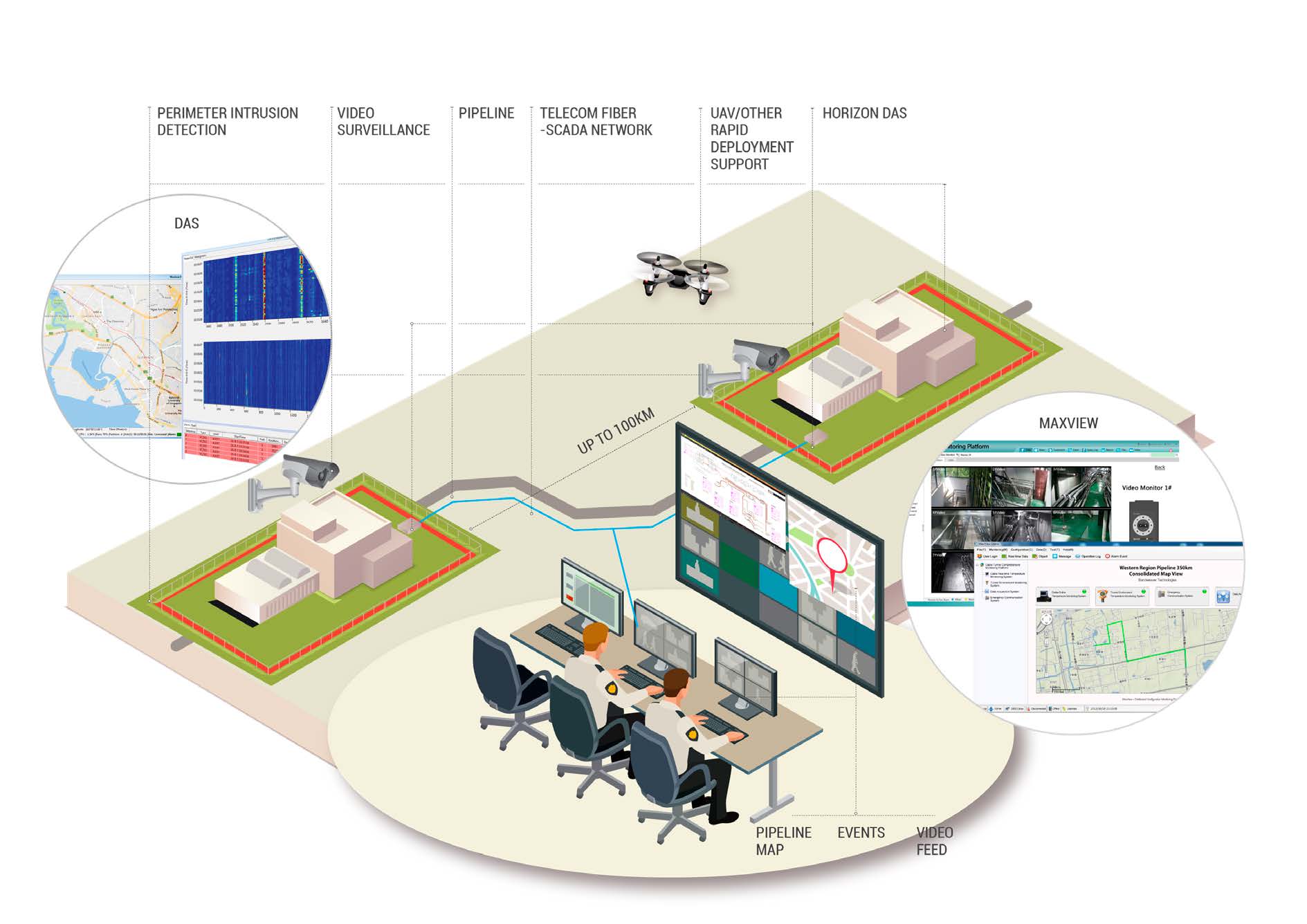 Improved Efficiency
Advanced visualisation creates situational awareness at all points in your infrastructure at all times to enable a quick response time so that effective decision making can reduce risks and improve efficiency.
Easy to Deploy Software
Low cost of ownership – easy to deploy within multi site organisation. Users can access through cloud with web browser interface. No software or hardware installation necessary.
Bespoke to clients needs and requirements
Higher engagement and improved decision making. Highly adaptable user interface. Operator can easily configure the GUI to their needs.