Horizon
The Bandweaver Horizon technology is a sophisticated Distributed Acoustic Sensing (DAS) technology which forms a key part of a perimeter monitoring and intrusion detection solution.
High performance intrusion detection solution
Simple installation
Low cost of ownership
Solution immune to RFI
Event classification algorithms
High detection rate – low nuisance alarm level
100km range per system
Location to within 5m
No distributed electronics along intrusion path
2 year standard warranty
Bandweaver's Horizon solution provides detection both above and below ground from a single unit or even with a single fiber optic cable. This can be applied to covert buried, fence mounted and wall mounted perimeters.
The Maxview Horizon platform is a very versatile platform which provides information at all points along your asset. This covers both buried assets (pipelines, cables) and assets above ground (overhead power lines, fences, perimeters).
Bandweaver's extensive library of event classification engines assures that a wide variety of events can be detected before any potential threat or damage occurs. With intelligent zone configuration you are able to configure and customize according to your needs.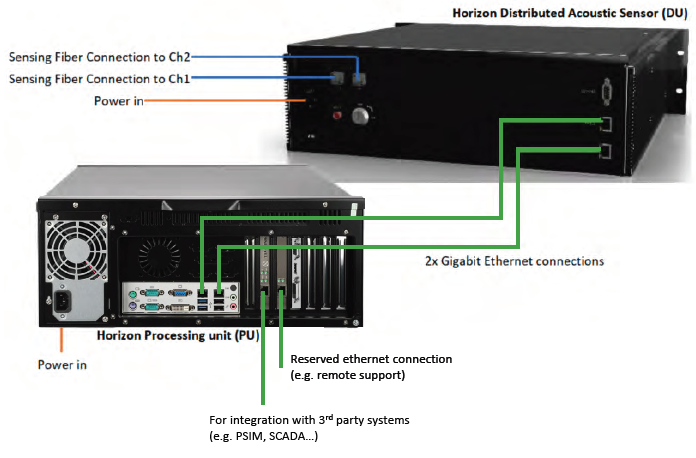 System Integration
The Maxview Advantage
Bandweaver's Maxview SCADA integration software is a proven solution to provide advanced visualization and integration with existing security technologies deployed on site. Maxview provides a system mapping function, along with real time event management.
The Horizon IPC units also provide alarm management capabilities by the use of event database management and seamless integration with other security technologies including DCS, CCTV and access control, to provide an effective integrated security solution.