Linear Heat Detection ensures cement plant maintains production and avoids losses associated with downtime.
Reliable conveyor belt fire protection and security within fuel storage areas is crucial, which is why LafargeHolcim chose Bandweaver's FireLaser linear heat detection solution for their cement plant in Jerez, Spain.
Selected for ongoing investment, LafargeHolcim had wanted to improve the plants fuels storage zone conveyors and upgrade the fire detection systems. The objective was provide a reliable solution for early detection of temperature related events, thus keeping the plant running continuously and reducing losses associated with production downtime. Bandweaver's FireLaser provided the perfect solution.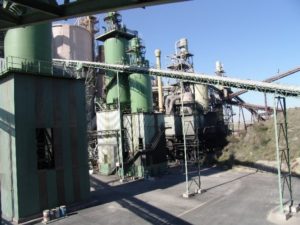 Our case study, "FireLaser used for linear heat detection of conveyors for kiln fuel supply handling within a cement plant", outlines the challenge for LafargeHolcim to procure a solution which delivered in terms of response time, reliability and cost, and one that fitted seamlessly into the site's overall emergency response system.
Bandweaver's FireLaser technology provided the perfect solution. It is a Linear Heat Detection System specifically designed for incipient fire detection applications. The FireLaser DTS system connects to a fiber optic cable (FireFiber) and determines temperature and distance data at thousands of points along the length of the cable to act as fire detector for conveyor belts. The sensing cable is effectively a zero maintenance passive sensor technology that provides real-time temperatures along the entire casing cable route.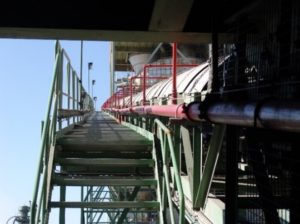 This conveyor fire detection technology is used for continuous temperature monitoring over long distances, and to also monitor for real-time fire events. Continuous temperature data and alarm events are fed to the cement plant SCADA system via a Modbus link, providing continuous temperature monitoring and automatic fire detection system for each individual conveyor.
Benefits of using FireLaser DTS include:
Highly reliable embedded system technology.
Cost-effective solution.
Network Scalable for distributed architectures.
Sensor Cable suitable for use in hazardous areas.
Circuit lengths up to 5000m.
Multiple hotspot location to within 1m.
Intelligent Alarm Algorithms.
Relay and Modbus interface options.
Should you require more information on this topic, please contact a Bandweaver representative directly.
Reference: