Bandweaver secures Perimeter Intrusion Detection System (PIDS) contract with major North American utility
Bandweaver has recently been awarded a contract for the protection of multiple power substations for a major utility company in North America.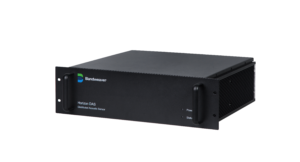 This award is part of an ongoing multi-year scope of supply, which contributes to this utility company's strategy for compliance with the CIP-014 standard issued by the Federal Energy Regulatory Commission (FERC). As part of the CIP-014 regulation, North American utility companies are required to develop and implement a physical security plan for all transmission stations and control centres.
The latest phase of the award incorporated five Horizon Distributed Acoustic Sensing (DAS) systems, which will be utilised as Perimeter Intrusion Detection Systems (PIDS).
Richard Kluth, MD of Bandweaver stated, "We are very proud to be working with our North American partners to increase the security of critical national infrastructure. The Horizon DAS has the unique capability that it can be deployed both as a fence mounted or covert buried system. This makes it an extremely flexible and effective PIDS solution, which can be utilised to secure a wide variety of perimeters, including utilities, industrial plants and facilities, penitentiaries, ports, airports and more."
About Horizon DAS
The Bandweaver Horizon technology is a sophisticated Distributed Acoustic Sensing (DAS) technology which forms a key part of a perimeter monitoring and intrusion detection solution.
High performance intrusion detection solution
Simple installation
Low cost of ownership
Solution immune to RFI
Event classification algorithms
High detection rate – low nuisance alarm level
100km range per system
Location to within 5m
No distributed electronics along intrusion path
2 year standard warranty