Bandweaver Technology is celebrating 20 years of operation, delivering integrated distributed fiber optic sensing solutions to monitor and secure personnel and critical assets. From humble beginnings to now, the last 20 years have been marked by many achievements including international recognition, an expanded portfolio of state-of-the-art solutions and a growing base of partners and customers.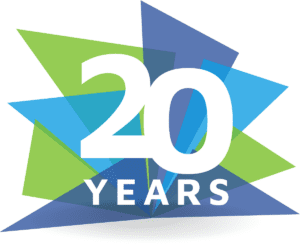 Founder Howell Zhao established Bandweaver in 2002 with the long-term vision to be the first choice for integrated distributed fiber optic sensing solutions to monitor and secure personnel and critical assets.
Bandweaver have grown rapidly over the last 20 years, built on world-class facilities, a continuous improvement programme and a worldwide network of trusted partners. With more than 7,500 systems installed and 60,000km of fiber optic cabling monitored, Bandweaver has established itself as a major player.
Over the last 20 years Bandweaver has consistently been awarded major prestigious contracts including leading global events (Beijing Olympics, G20 summit), international metro stations (Europe, Middle East and Asia), critical infrastructure projects (airports, Nuclear Power, pipeline and refineries) and even the fire detection system for the widest road tunnel in the world (KMO tunnel).
Today, Bandweaver is part of a multinational organisation with more than 1,400 personnel across six continents, with a key mission to deliver reliable, innovative, client-centric, and value-added advanced fiber optic monitoring sensors and integrated technologies.
Continuous Innovation
The business has continuously expanded their customer base and product range. They now serve a vast customer-base across a variety of applications including fire, security, power, and pipeline. With an initial product line focused on Distributed Temperature Sensing (DTS) technology, they have gone on to develop several key technologies including Fiber Bragg Grating (FBG) sensors, Real Time Thermal Rating (RTTR) and Distributed Acoustic Sensing (DAS) systems.
Most recently, Bandweaver launched ZoneSentry, the latest perimeter intrusion detection system (PIDS) based on fiber optic sensing technology to protect property and assets with smaller perimeters.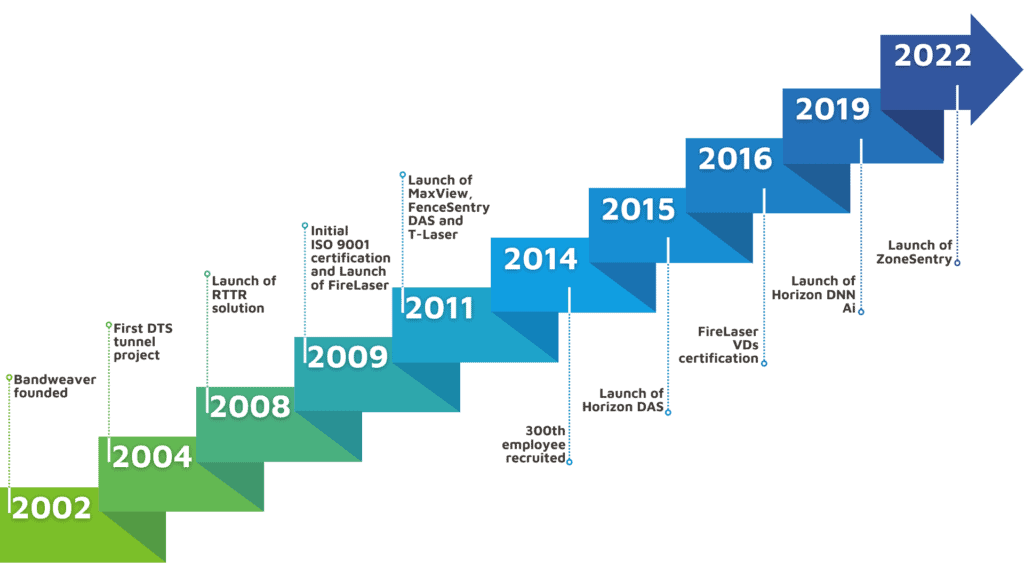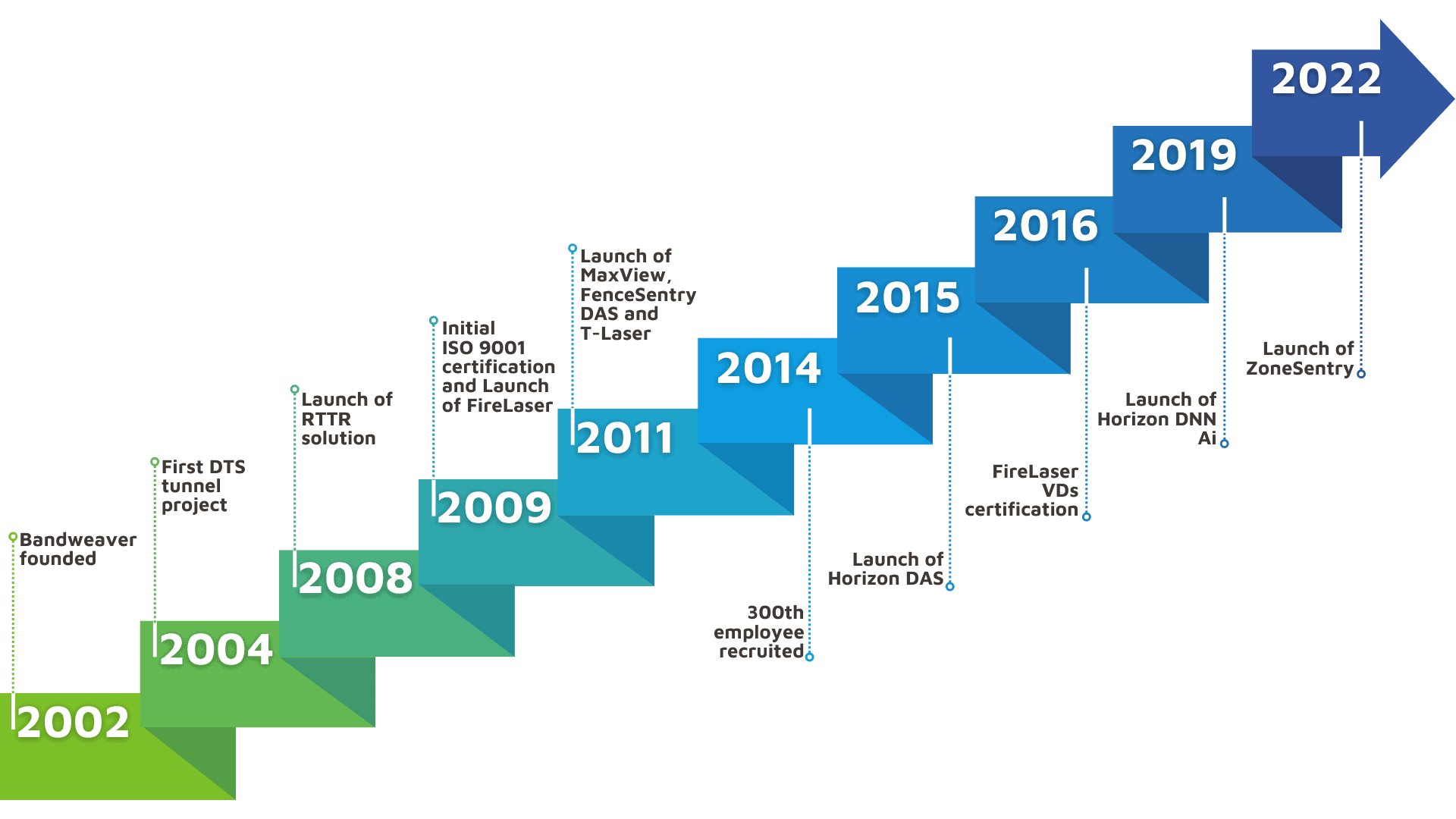 While the company have expanded, their commitment to supporting their customers exactly when and where they are needed remains consistent.
With strategically located offices, facilities and support systems across the globe, the company continue to grow their manufacturing volumes, which enables them to benefit from economies of scale. These savings are passed directly to customers whenever they can be.
Strengthening Customer Relationships
The commitment is reflected in the testimonials and endorsements of their work, including the below, from Dieter Spangenberg of HMA Group, a Bandweaver customer: "Bandweaver is a real game changer in the market. They are very professional and efficient, and the product quality is excellent. We have an advantage in the market to be able to give competitive pricing to our clients and have the support and back-up always available when needed."
Levent Ceylan, President of the Technical Committee for Fire Detection & Alarm Systems, Turkish Fire Association (Tuyak) also speaks highly of Bandweaver's market leading DTS solutions, "The FireLaser LHD system has been deployed across a wide range of industries. It is the number one detection technology within road tunnels but increasingly is becoming the technology of choice for challenging environments such as factories, warehouses, hangars and power cables."
Bandweaver's Richard Kluth, Managing Director comments, "We always intended for Bandweaver to be a global, vertically integrated technology company with both fiber optic technology and its customers at its heart. Today, we have built a successful operation, founded in our rich history of innovation. As a result, we have been rewarded with considerable growth. However, our vision still applies. We will continue to innovate, to develop new and improved solutions, to increase our volumes and expand our reach to the benefit our customers. We have learned many lessons over the past two decades and are prepared for an exciting number of years to come."
Leading the Industry Forwards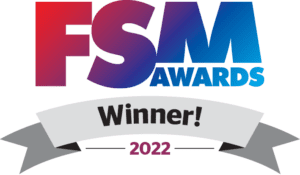 Recently awarded the title 'Security Manufacturer of the Year', at the Fire and Security Matters Awards 2022, Bandweaver have now gained international recognition for their commitment to both innovation and their customers. This is an accolade that demonstrates their ability to manufacture quality solutions and exceed expectation on numerous fronts.
Looking ahead, Bandweaver aim to continue leveraging their capacity in research and development, to continue to innovate, with fiber optic technology and customer service at the heart of their organisation. With this strategy, the next 20 years looks bright for Bandweaver.